The Liberty Park Market it always looking for volunteers. All skill levels and ages are welcome. As a Liberty Park Farmer's market volunteer, you will be in touch with local farmers and growers, artists and businesses. You will meet neighbors who share a passion for the market. Please join us as we grow!
Volunteering is fun! If you are interested in volunteering for the Market, please sign up for a duty, date and time slot by clicking the button, below.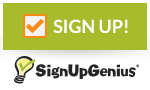 Requirements and abilities: We value our volunteers and want your experience to be fun and lively. The farmer's market has several positions for volunteers. Please read through this list of duties carefully. Some require lifting and using light tools, which will be listed in the job description. Most positions will require extensive walking. Also, you will be in the sun. Please plan accordingly with appropriate sun protection and shoes.
Set-up: The set-up shift for the market starts at 2 pm. Set-up is a fun experience for those wishing to know the inner workings of the market and to interact with and get to know vendors. Duties during set-up can change depending on the immediate needs of the staff. You may be asked to perform light lifting, such as filling and carrying water buckets or retrieving items from vehicles. You may be asked to erect tents for information booth and/or bike valet. You may be asked to post signs around the market venue. A big task during set-up is the bike valet station. Bike valet set-up requires use of light tools, such as a mallet, and may require lifting. Once vendors begin arriving, your duties may shift to a vendor parking/assistant. Most duties require extensive walking, light lifting and use of light tools.
Market Buds Program: Liberty Park Market's Market Buds is an educational program designed to engage children in our local food system. Each week we'll have activities scheduled for children (ages 12 and under) between 4-5 pm. Duties include setting up, registering children, managing activities, engaging children and cleaning up.
Bike Valet: Volunteers stationed at the bike valet during the market should be ready for anything. The booth can at times be very busy. Volunteers working the bike valet should be comfortable lifting bikes onto bike racks and handling valet tickets. You will be keeping count of the nightly visitation. A modest level of organization is required. At least two people should be stationed at the bike valet for two-hour shifts.
Vendor Parking/Assistant: Being a vendor assistant can be an exciting and dynamic position. As a vendor assistant, you will interface with vendors and assist with any vendor issues. You will greet vendors as they arrive at the market and assist with finding their assigned parking spot. You may be asked to help direct vendors to their booth spaces and assist in their setting up. Most duties require extensive walking, light lifting and use of light tools. Volunteers should be good at reading maps. You should be adaptable, friendly and patient. Extensive walking is involved.
Events: At times, we host special events at the market. Past market events have involved food tastings, pickling classes and children's activities, such as painting pumpkins. When we host special events, we may need volunteers to assist with the event's activities. When you volunteer for a special event, you should expect to engage with lots of people, especially kids. Volunteers should be enthusiastic, patient and friendly.
Breakdown: Market breakdown begins at dusk. The main duties will be pulling down and packing up the market information booth and bike valet station. Like set-up, breakdown involves light lifting such as emptying water buckets and carrying items to vehicles. Additionally, you may be asked to clean up trash, take down market signs or assist vendors as they pack up. Most duties require extensive walking and light lifting.